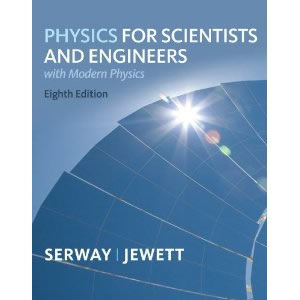 Additional Material: A calculator with keys for the main functions used in scientific calculations (trig functions, square root, logs, inverse, square), and the value of π, is highly recommended.
Instructor: Dr Luca Bombelli
E-mail: bombelli"at"olemiss.edu
Website: www.olemiss.edu/~bombelli
Office: Lewis Hall 105
Office Hours: MWF 2:00 – 3:00 pm, or by appointment
Phone: (662) 915-5319; Fax: (662) 915-5045
Lecture: Lewis 109, MWF 11:00 – 11:50
Required Text: Raymond A Serway & John W Jewett Jr,
Physics for Scientists and Engineers, 8th Edition, Brooks/Cole 2010,
(vol. 2, custom-made spiral-bound edition including Chapters 23–40).
You will also need access to the Enhanced WebAssign site for our course, (www.webassign.com), with an access code that comes with the textbook. If you wish, you may purchase just the online package, which includes access to all of the content of the text plus the homework part of the site. More details on the WebAssign system and how to use it can be found here.