Astronomy 104, Fall 2015, Sections 1-2-3-4.
These are introductory courses to astronomy, with more emphasis on active thinking than memorizing facts. The main points of this course are (1) a general understanding of astronomy, (2) what can be observed in the sky, (3) the Solar System in 103 / the stars and the Universe in 104.
Lecture:

Monday and Wednesday, 3:00 to 3:50 , Lewis 101..
Laboratory:

Once a week at night, rain or shine. For a detailed schedule, see the "Lab" link below.

Instructor: Dr. Tibor Torma, Department of Physics and Astronomy

Office: Lewis 208
Phone 915-5627
Office hours: after each class, or send email for appointment.

Textbook:

The Cosmic Perspective, J. Bennett et al.
---
ANNOUNCEMENTS
All class and laboratory grades are up to date, as of Nov. 23.
In all classes and for all tests,
students need a new scantron # 16485,
one scantron for each class.
---
What's up in the sky?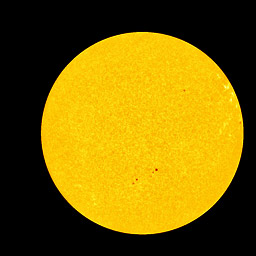 The Sun.
There are quite a few sunspots now!

Full Moon: Nov. 25,

Last Quarter: Dec. 3,

New Moon: Dec. 11,

First Quarter: Dec. 18.
***
Venus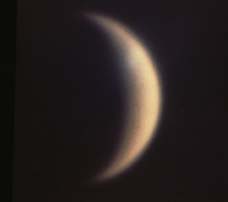 is observable before sunrise or during the day, is very bright (-4 mg) and large in the telescope.
******
News
1. The New Horizon mission to Pluto keeps discovering surprises. Here is a list of the top ten explained.
After Pluto it is targeting another KBO.
2. Philae, a space probe off the Rosetta spacecraft,
has landed on comet Churiumov-Gerasimenko, in the shade of a rock wall.
After a half a year of hybernation, it came back to life again.
An important result of the mission: Earth's water did not originate in comets.
3. The Dawn spacecraft spots two dazzling bright spots on Ceres, probably ice deposits. Looks quite striking.
*****
Unusual events and objects
(Students might want to ask help in how to use the coordinates, ephemerids and finder charts.)

***